To stimulate interaction and scientific debate between scholars since 2004 TOE organizes  biannual conferences and general meetings.
The upcoming, 10th Tensions of Europe Conference, was planned to take place in June/July 2021, in Aarhus (Denmark), organized by Matthias Heymann. Due to the uncertainties of the Covid-19 pandemic, the members of the management committee, in agreement with the organizer, have decided to postpone it to 6-8 July 2022.  The 10th ToE Conference will have as its theme "Technology, Environment and Resources". A "Call for papers" will be issued in May 2021.
On the dates initially set, the ToE network is now planning a Digital Workshop Festival from 28 June – 2 July 2021. A series of online events to allow members of the network to meet, share and debate. Find out more about the Tensions of Europe Digital Workshop Festival here!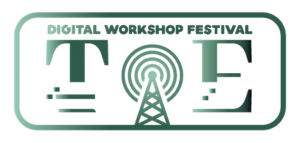 TOE Conferences
TOE Workshops
[complete list]
TOE Summerschools:
[COMPLETE THIS LIST!]
Bordeaux (France) September 18-22, 2006: Tales of integrating and fragmenting Europe: The role of infrastructures 1850-2000
Ockenheim (Germany) July 8-13, 2007: Technologies and their environments: The circulation of materials, people and knowledge in twentieth century Europe
Chios (Greece) and Izmir (Turkey) August 27 – September 1 2007: Cold War Technology in Europe
Munich (Germany) September 8-13, 2008: Europeanization, Globalization, Americanization, Sovietization, Conceptual Tools of Framing the History of Technology in Europe
Turku (Finland) August 10-15, 2009: Oral History and Technological Memory: Challenges in Studying European Pasts
Cité de Télécoms (France) September 14-18, 2009: History of electronic images: a long term perspective